Mycodo is open source software for the Raspberry Pi that couples inputs and outputs in interesting ways to sense and manipulate the environment.
Features
Uses
See the README for more information.
Get Mycodo
Prerequisites
Raspberry Pi single-board computer (any version: Zero, 1, 2, 3, or 4)
Raspbian OS flashed to a micro SD card
An active internet connection
Install
Once you have the Raspberry Pi booted into Raspbian with an internet connection, run the following command in a terminal to initiate the Mycodo install:
curl 

-L

 https://kizniche.github.io/Mycodo/install | bash

If the install is successful, open a web browser to the Raspberry Pi's IP address and you will be greeted with a screen to create an Admin user and password.
Support
Screenshots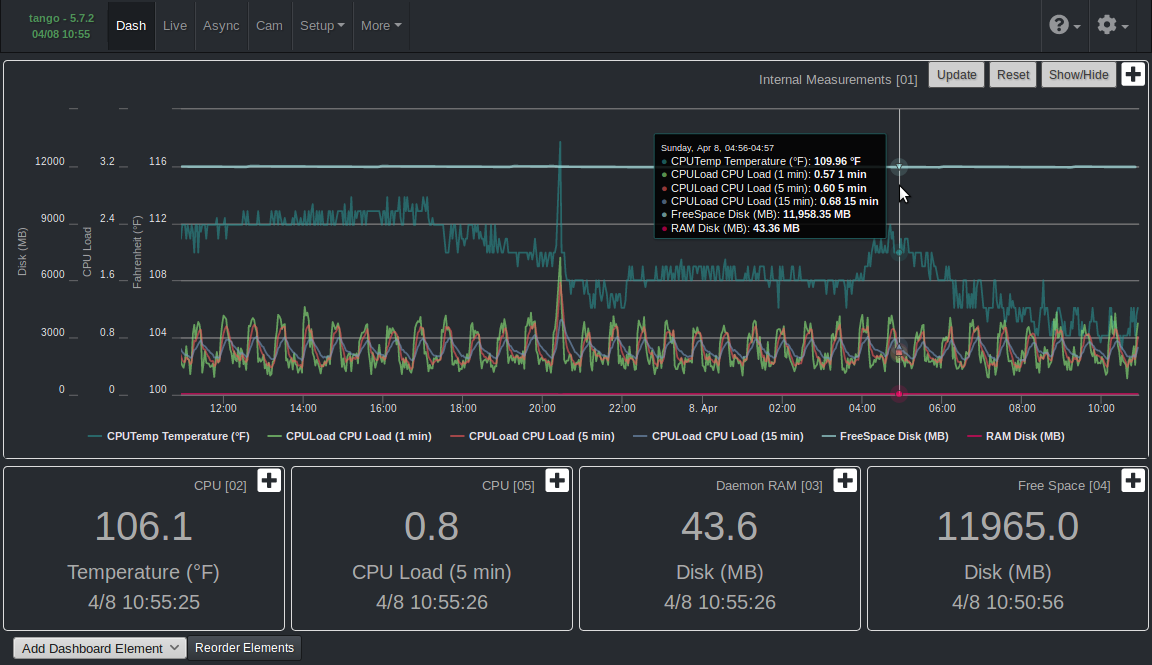 ---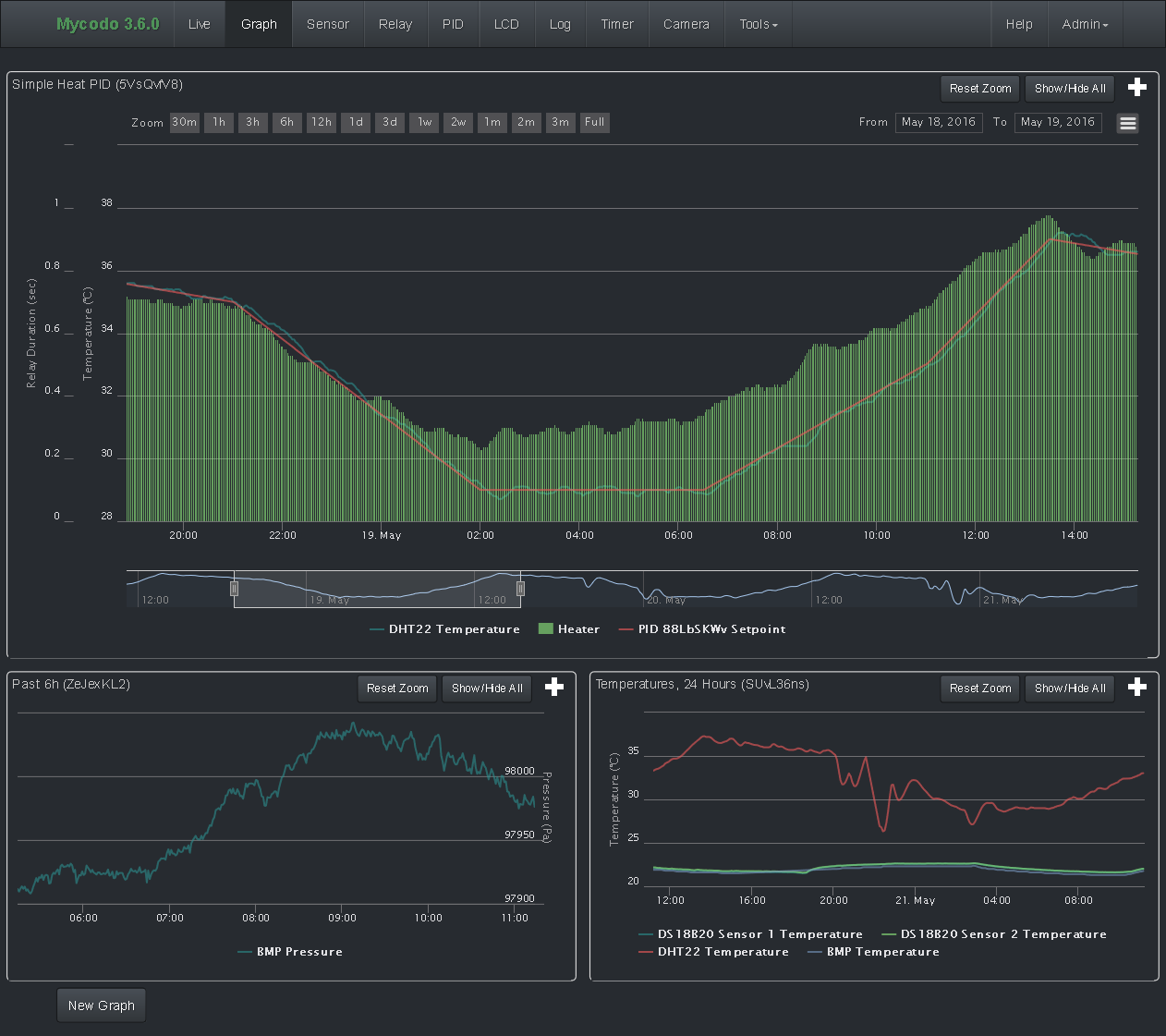 ---
---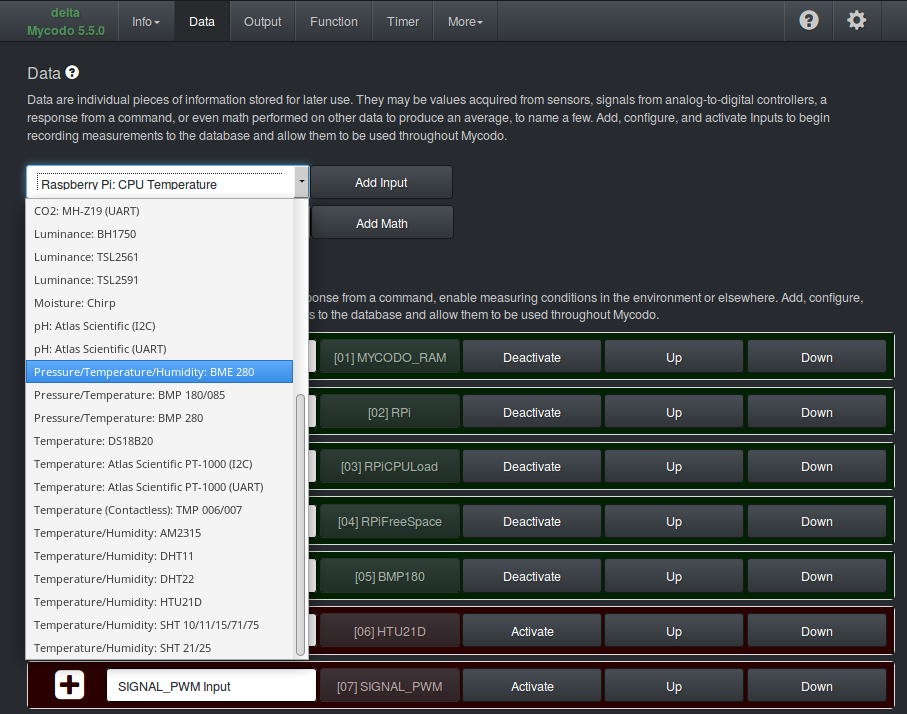 ---